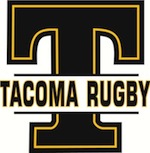 Tacoma Nomad Men's Rugby Registration
To become a member of the Tacoma Rugby Club you will need to take care of a few items. All players must pay their club dues, which entitles you to membership in the Tacoma Rugby Club. You will also need to register with USA Rugby. There is a fee to register with USA Rugby and that can be paid directly to USA Rugby when registering. Both your club and USA membership periods are from September 1st through August 31st each year.
List of requirements before you start playing:
You will need a pair of cleats
You will need a mouthguard
You will need to come to our practices on Tuesdays and Thursdays
You will need to Register and Pay Your Club Dues (See form below)

You will need to Register with USA Rugby to obtain your CIPP

You can also follow us on Facebook for more club news, events, and chatter (be sure to like us).
Choose an Amount or Set up Recurring Payment
If you need to pay an amount other than what is listed in the Club Registration Form use the "Donate" button below and you can enter in any amount you choose. Please indicate what you are sending money for.