New Players

Want to play the best sport on earth? Want to play rugby?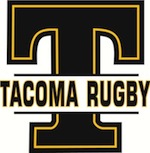 The Tacoma Rugby Club welcomes players with no experience, to members who have been playing rugby all their lives. We believe rugby will continue to grow in the US if we provide the chance for inexperienced players to train and play alongside experienced players. We are firm believers that rugby is more than just a game and with it comes fitness, fun, and friendships unique to this sport.
Our playing season for 15 aside rugby is in the Fall (September - November) and the Spring (February - April). During the summer (May - July) you will find us playing 7 aside rugby.
You can usually find the Tacoma Rugby Club practicing every Tuesday and Thursday from 6:30 till about 8:30 PM at the Portland Ave Play Fields in East Tacoma. Our matches are played on Saturdays at Portland Ave.
Rugby is a game for all shapes, sizes and experience levels. If you have any question, want to learn more about rugby or if you want to play, contact Tacoma Rugby Club here.
There are some requirements before you start playing:
---
In the News
Tacoma Aroma 7's The Latest Showcase for Local Rugby
Tacoma Weekly August 2012
Nomads Take 3rd at Tacoma Aroma 7's
Tacoma Weekly July 2013
Out of My Element Vol III: RUGBY
Tacoma Weekly April 2014