Tacoma Sirens Women Rugby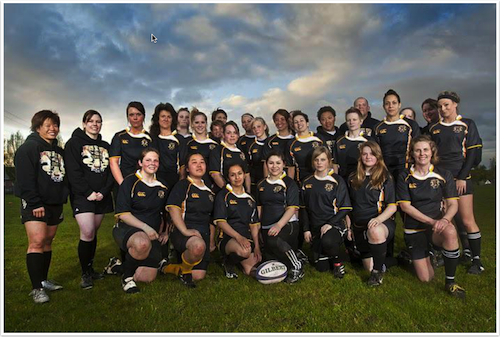 The Sirens, our senior women's side of the Tacoma Rugby Club, and the only women's rugby team in the greater Tacoma area began in the Spring of 2010. This new team is growing every day, going from one woman to a thriving team of over 25 bold, fun, and athletic women. The Sirens currently play in Division II of the Pacific Northwest Rugby Football Union (PNRFU) and are members of USA Rugby.
Women of all shapes and sizes are welcomed – we have a place for you! Our team is always looking for new players. No experience is necessary!! It doesn't matter if you don't know anything about the game– we'll teach you. So come on out and join in the fun!
If you are new, please come out and join us for a few practices and see how you like it.
Already know that you want to play? Fill out the registration form below!
If you're interested in learning more about the team, are interested in playing, or have any questions, contact the Tacoma Sirens at
tacomawomensrugby@gmail.com


Visit us on Facebook
Tacoma Sirens Women's Facebook Page


In The News
Tacoma Siren's Womens Rugby: A Force to Be Reckoned With
South Sound Talk March 2015